Workshops in Amsterdam
Make a unique piece of your own, either in a group of 4-8 people or in a one to one workshop both lasting 2.5 hours. The workshops are located in the upstairs studio at Haarlemmerstraat 100, 1013 EW Amsterdam. All tools and materials will be provided. For more information and other workshops contact Jolanta Izabela Pawlak at jipjolantaizabela@gmail.com or +31 64 321 0741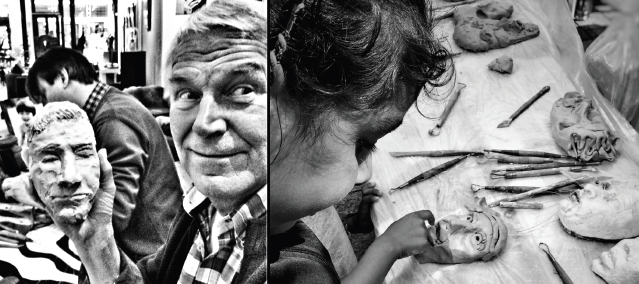 Selfie in clay
Hands-on workshop teaching the basics of sculpting and how to give your portrait personal characteristics so everybody will recognize it is truly you. Bring a mirror, some photos of yourself or somebody special. Once completed your sculpture will be fired in the kiln by the artist. Final ceramic piece will be ready for pick-up or shipping within 1-2 weeks.
NEXT WORKSHOP: 
date:          Friday    19th,
                    Saturday 20th,
                    Friday      26th        January 2018
time:          19:00
duration:   2,5 hours
price:         45 euro  p.p.
group:        4 – 8 people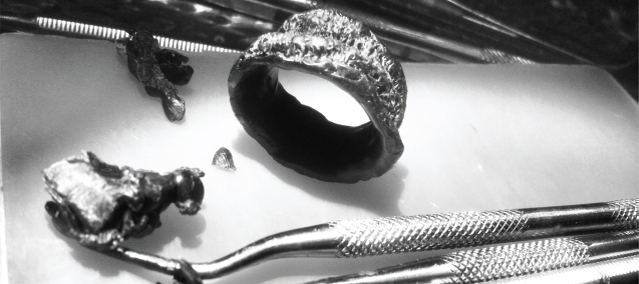 Ring making
Make your own ring using special sculpting wax, once done, it will be cast and refinished by the artist within 2 weeks (the ring can be shipped worldwide). Inspirational texture materials are provided or you can bring your own. If making a ring for someone else, make sure you know the size. This workshop is also available for couples.
NEXT WORKSHOP   
date:           Sunday    21st
                     Thursday 25th     January 2018
time:           19:00
duration:   2,5 – 3 hours
price:          160 euo p.p.
group:        4 – 8 people